One QL-120 Pet Food Extruder will be installed soon. This dog food extruder has capacity of 3ton/hr, which has equipped with a material feeding system. The screw diameter of this dog food extrusion machine reaches 120mm, also has pre-conditioner to pre-cook and sterilize the materials. The heater is steam heating, and needs a steam boiler or steam generator to supply hot steam.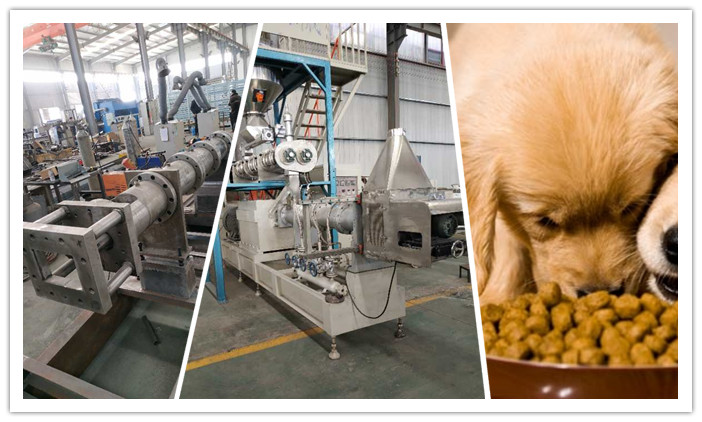 QL-120 Cat Food Extruder could work with other equipment as complete one to realize continuous and automatic production. Also we could supply auto materials preparing system to realize material's grinding and mixing. The whole process can be controlled by center controller, and less working labors are needed. Also, we could supply packing machine to pack pet food properly.
For more details regarding Fish Feed Extruder, please contact Dragons Machine.