According to analysis, the Global Baby Food Market accounted for USD 53.31 Billion in 2015 and is expected to reach USD 76.48 Billion by 2021, growing at a CAGR of around 6.2% between 2016 and 2021. Baby food is either a total or partial substitute for breast milk for infants or toddlers for under two years. It is a soft food, which can be easily consumed by infants and babies. To meet the nutritional requirements of the baby, baby foods are specially designed by the manufacturers. Generally, baby food is prepared with the required amount of proteins and iron, so that it properly helps in the baby's growth and initial body development. The baby food market is classified into various segments which include product, health benefits, and basic ingredients.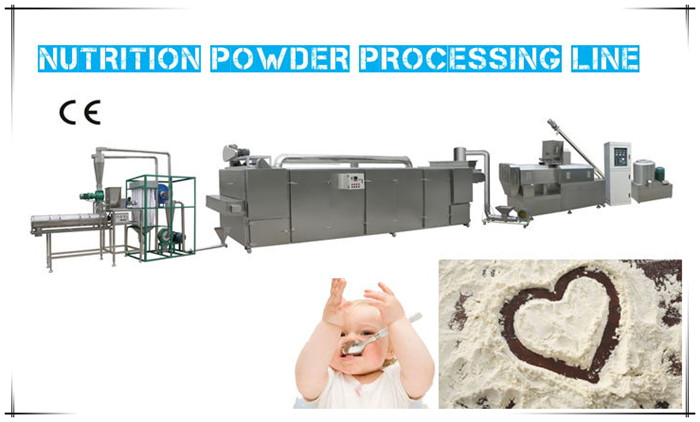 Currently, we could supply continuous Nutrition Powder Machine to produce top-class baby food with high nutrition and vitamin content. The whole procedure is continuous and automatic with less labor needed.
For more details regarding Baby Food Machine, please contact Dragons Machine.