Granola Bar Processing Line has been finished for a Chile customer. This Muesli Bar Making Machine is used to produce granola bar. The raw materials includes almonds, nuts, peanuts, puffed rice, and the binder is honey. Honey cannot being heated to keep the nutrition, but still difficult to be harden.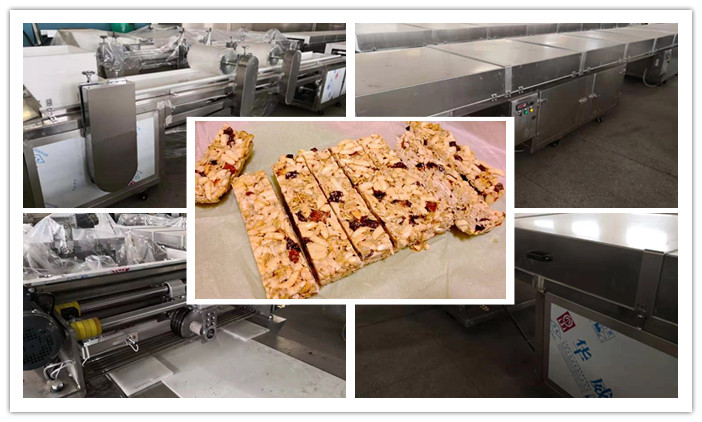 So for this Cereal Bar Machine, we set the procedures as below: Filling material mixture - Pressing material mixture - Cooling by cooling tunnel - Cutting as required size - Cooling & conveying. It must be fully cooled by the cooling tunnel to get hard before cutting, thus we could achieve granola bar with very nice shape and even cutting edge. While working with feeding & packing line, this protein bar processing line can be say 100% continuous and automatic.
For more details regarding energy bar making machine, please contact Dragons Machine.